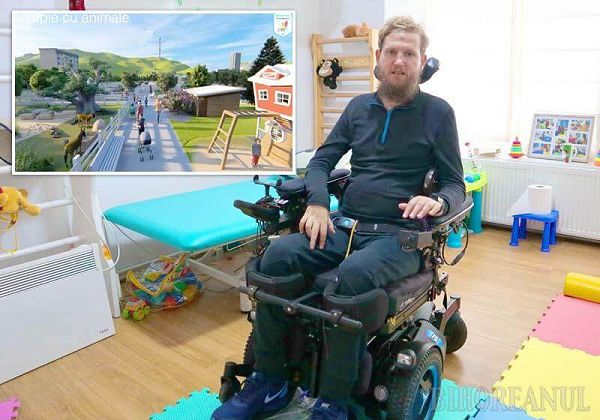 Descriere
NOTE: 
10 EURO
  ~    48 LEI   
50 EURO
  ~  240 LEI 
100 EURO
  ~ 480 LEI 
All donations are in Romanian national Currency - Romanian LEU (RON).  You can choose one the values above or insert the desired amount for your donation. You will be charged in the currency of your credit/debit card at the exchange rate of your Bank.  Here you can check exhange rates of the
ROMANIAN NATIONAL BANK

.
Where do my money go?
Recurrent donations means that once that you choose to donate you will help us accomplish our mission to change the lives of the disabled children and youth by contributing monthly with the chosen amount of money. If you want to donate just one time you simply don't tick the recurrent option and you push the Donate button.
Mihai Nesu Foundation supports children and youth with disabilities from Romania with therapies and social adaptive services in order to improve their health and quality of life. Nowadays Mihai Nesu Foundation helps over 100 children with neuromotor disabilities on long term and offers charity adaptive transportation for more than 80 adults. As Mihai Nesu Foundation is receiving more and more requests each day to receive children at therapies and the children are growing the administrative staff and the medical team has discovered the need to build a Saint Nectarios Rehabilitation Campus for children and youth where more of them can have therapies, workshops and prepare for social integration and improve their self-dependence abilities in order to be able to work later.
The entire campus needs a land of 2 hectares and the costs of the buildings is 3.5 millions euros
an amount necessary for the construction of the medical center, the accommodation areas for parents that come from other counties, the mini farm animals, the restaurant and NectiBar where youth with disabilities will cook and serve, the hippotherapy area, the swimming pool for hydrotherapy, the sensory gardens and the adaptive playground for children with disabilities. What is also new is a type of social entrepreneurship system made in the benefit of the children and youth with disabilities because healthy people from the community will be allowed to use a part of this services for themselves and pay for them but all their money will sustain the social medical activity of the foundation, with a direct view at the charity activities .
Read more 
here
TERMS & CONDITIONS
These are the Terms and Conditions which govern each use you make of the donation payment services provided through the Website.
These Terms and Conditions apply separately to each single donation that you make. By confirming on the Website that you wish to make a donation you agree to be bound by these Terms and Conditions for that donation.


 The donation services
We will use your donation at our discretion but within our stated charitable objectives.
All payments through the Website are to be made by payment card.
Once you confirm to us through the Website that you wish to proceed with your donation your transaction will be processed through our payment services provider.
By confirming that you wish to proceed with your donation you authorize us to request funds from your credit, debit, or PayPal card provider.

Unauthorised card use
If you become aware of fraudulent use of your card, or if it is lost or stolen, you must notify your card provider.

 Information from you
Before we can process a donation you must provide us with (i) your name, address and email address; and (ii) details of the credit or debit card that you wish to use to fund the donation. We will use this information to process your donation. It is your responsibility to ensure you have provided us with the correct information.
When you submit your payment details, these details will be transferred to our payment provider, and your payment data will be collected and processed securely by them. 
We won't share your personal details with any other third party other than is set out in our Privacy Policy. Our Privacy Policy forms part of these Donation Payment Terms and Conditions and by agreeing to these Terms and Conditions you are also agreeing to the way we use and protect your personal information in line with our Privacy Policy.

 Refund policy
If you make an error in your donation please contact us either by email at  info@mnf.ro
and a full refund will be made to you.

 Monthly donations

These Donation Payment Terms and Conditions will only apply to successive donations made through the Website where you have set up a monthly donation. When you set up a regular donation you will be scheduling a series of donations to be made on the day of the month that you choose until further notice. You agree that these Terms and Conditions will apply to each of the donations in that series.
By confirming that you wish to proceed with a monthly donation you authorize our payment service provider WooCommerce to request funds from your credit or debit card on the day of each month that you set.
To cancel your regular donation please contact us at info@mnf.ro

,

 within 14 days.

 General
We reserve the right to amend these Donation Payment Terms and Conditions at any time.
---
Din aceeasi categorie